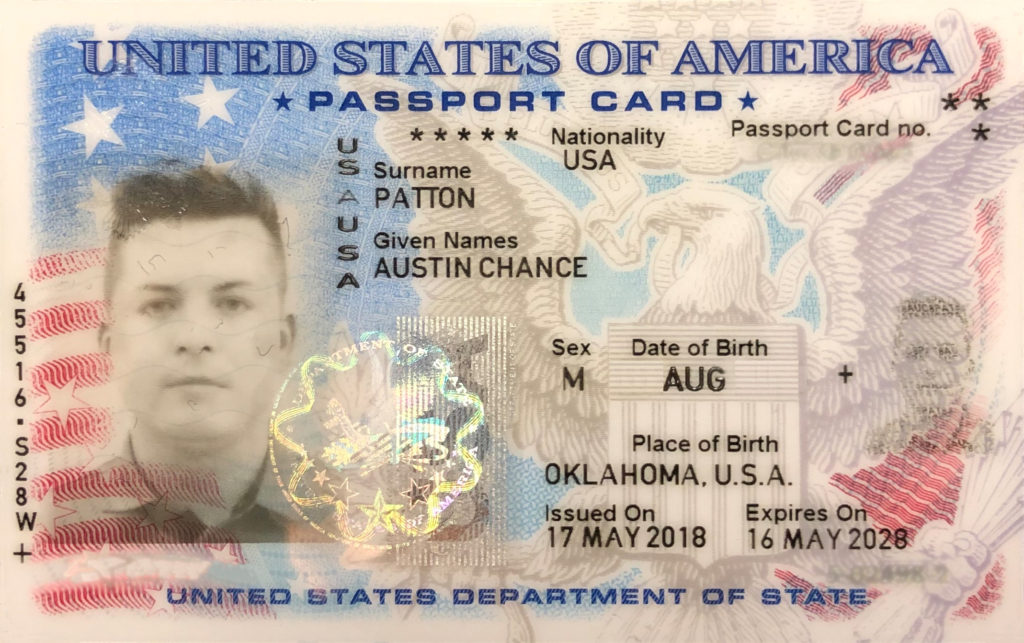 The passport card can be a very convenient travel tool in the right scenario. However,it is important to know the differences between the passport book and card to avoid confusion or mix-ups while traveling. In this post, I will tell you exactly what a passport card is, where you can use it, the benefits of having one, the application process, and other security details.
What is the passport card?
The passport card is wallet-sized, similar to the size of the driver's license, and made of plastic. The card was designed for the specific purpose of traveling through land borders and sea ports-of-entry. Similar to the passport book, the card is valid for 10 years from issue for adults and 5 years for minors under age 16.
Where can you use it?
As mentioned earlier, the passport card only works for travel via land and sea to specific locations. These specific locations are listed on the back of the card. You can use the card when entering the U.S.from Canada, Mexico, the Caribbean, and Bermuda. Even though 'the Caribbean' is listed, some Caribbean nations – including Guadeloupe, Martinique, Barbados, St. Barts, and St. Martin – still do not accept the passport card for entry into their country. Should you be traveling to one of these nations by ship,you will need to check with the state department or cruise line to confirm what documentation you will need.
You cannot use your card for international travel by air. Since I carry both the book and card when traveling, I have purposely tried to use my card on international flights. Interestingly, it occasionally works. However,that is due to confusion by airport security employees. So, perhaps you get through security at one airport, only to eventually get rejected/stuck at another airport. To be safe, do not rely on a passport card for international travel by air.
That being said, the passport card and book are considered a REAL ID. In 2005, Congress passed the REAL ID Act which set standards for the issuance of sources of identification, such as driver's licenses. Therefore, both the passport card and book can be used for domestic air travel.
What are the benefits?
The number one benefit of the passport card is convenience. The passport book grants the holder access to almost every country in the world. With the passport book, you will be able to travel to 174 countries and territories visa-free or with visa on arrival via plane, train, or car. That being said, passport cards are smaller, easily carried, and cheaper. Passport cards cost $65 for applicants 16 and older, $50 for applicants under 16, and renewals are only $30 by mail. Passport books are $145, $115, and $110 for the same. Additionally, passport cards are issued quicker because of less demand for them.
How do you apply?
The application for the passport card is similar to that of the passport book. You need to complete either Form DS-11 or Form DS-82. Just as you do for the passport book, you will need to provide documents that establish your U.S. citizenship and identity. Use Form DS-11 for applying in person and Form DS-82 for applying by mail. You will need to renew your current passport book at the same time as applying for your first passport card.
Is it secure?
Similar to passport books, cards have features that mitigate the possibility of forgery – such as specialized fonts, layered art, and holograms. The cards also have a built-in RFID chip, which contains a unique number linked to a record within government databases. When you card is issued,it will come with a protective sleeve that prevents the card from being read when not in use. It is recommended to always keep the card stored in that sleeve.