Are you researching Mackinac Island? Are you interested in taking a family trip to dive into the magic of America's Summer Place? Do you fancy a trip down memory lane with a twist of modern luxury? Well, strap in, because I'm about to whisk you away to a place where cars are a no-go (yep, you heard that right!), fudge is the talk of the town, and old-world charm is around every corner. Welcome to Mackinac Island, Michigan – or as some like to call it, "America's Summer Place".
Mackinac Island is on my Top Family Travel Destinations in the United States for 2024. Read that post here.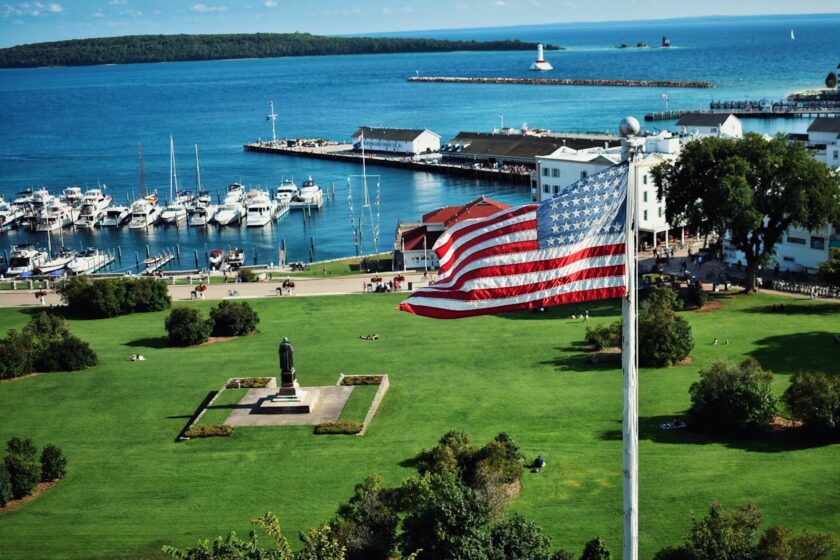 A Little Blast from the Past Before we jump into the fun stuff (hello, fudge tasting!), let's get a bit nerdy. Mackinac Island isn't just a random spot on the map; it's dripping with history. This little gem was a strategic military outpost back in the day and has been a beloved vacation spot for over a century. Think car-free streets, historical architecture, and the kind of charm that makes you feel like you've stepped into a time machine.
The Grand Palace – Living the Suite Life! Now, if you're looking for the ultimate place to crash with the fam, the all-inclusive Grand Palace is where it's at. It's like the Beyoncé of hotels on the island. Not only does it boast some jaw-dropping views of the lake, but its amenities? Oh boy, let's talk luxe spas, world-class dining, and activities that'll keep the kiddos (and you!) entertained all day long.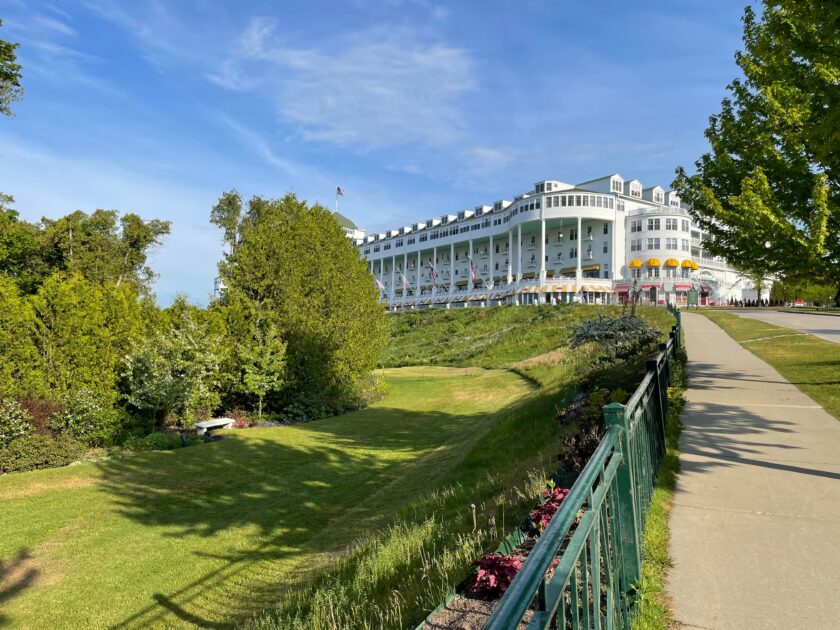 Things to Do: From Carriage Rides to Fudge Feasts Alright, so what's on the Mackinac fun menu? For starters, take a delightful carriage tour around the island. It's the best way to explore the place, trust me. And for my sweet-toothed pals, fudge tasting is a must. With flavors ranging from classic chocolate to wild berry, Mackinac's fudge game is strong.
And don't even get me started on the family-friendly activities. Biking, horseback riding, exploring historic sites – it's a never-ending buffet of fun. Plus, the island hosts events throughout the year, so there's always something buzzing!
Best Time to Visit? Summertime and the Living's Easy! While Mackinac is a treat any time of the year, summer is especially magical. Warm weather, bustling streets, festivals, and the shimmering blue waters of Lake Huron as a backdrop? Pure perfection. Just a heads up, though – it's popular. So, planning a bit in advance is a smart move.
A Few Parting Words… Mackinac Island is more than just a travel spot; it's an experience, a vibe, a step back in time with all the modern comforts. Whether you're looking to bond with family, snap some Insta-worthy pics, or simply taste the world's best fudge, this place has got you covered. So, what are you waiting for? Pack those bags and let the Mackinac adventures begin!
For more information, check out this helpful link:
If you enjoyed this blog post, please consider leaving a like and comment. It really helps other families find this information also. And I try to post frequently on topics of family travel, travel hacking, and local guides so subscribe and follow me on social media.