It's never too early to start planning your family vacation. In this post, we look at the trending family destinations for 2024.
Introduction
Ever find yourself daydreaming about that unforgettable family trip? The kind filled with laughter, adventure, and those memorable "can you believe we did that?" moments? Look no further. I've got you covered.
In this post, I'll be highlighting my Top 5 Family Travel Destinations in the United States for 2024. These destinations are starting to trend with travel insiders. I've crafted this guide to give you the inside scoop on where to set your sights next year.
A little heads up: even if 2024 seems a touch far off, these places are starting to gain some serious buzz. So, if you're thinking about any of these spots, it's a smart move to kickstart your planning now. Dive in, get inspired, and let's pave the way for those travel memories waiting right here in the United States.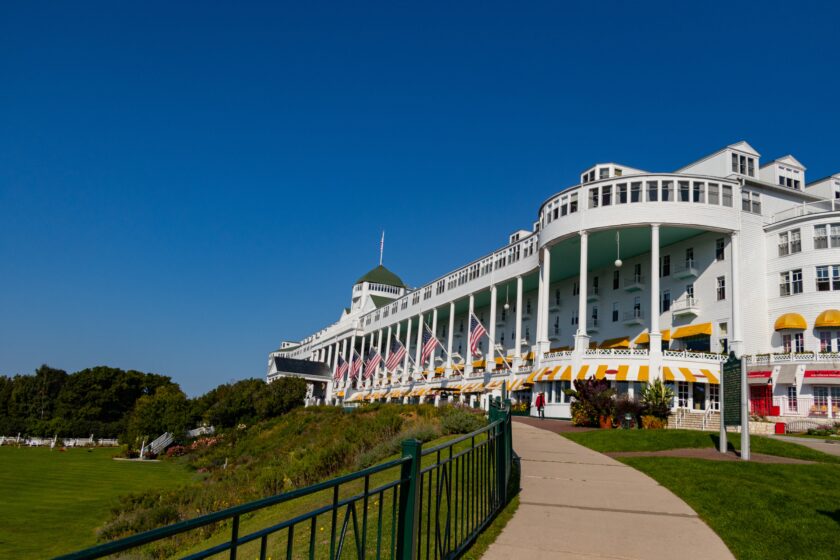 1. Mackinac Island: Dive into the Magic of "America's Summer Place" in Michigan
I have finally found a top family travel destination in the United States that combines a blast from the past, a luxury family friendly resort, a carless island, and (wait for it) fudge abound. Get ready for a truly unique experience with your family on the beckoning Mackinac Island, Michigan! This unique, car-free oasis takes you on a nostalgic journey with its cobblestone streets, reminding you of tales from a bygone era. Add to this a view of shimmering Lake Huron waters, and you've got yourself a picture-perfect destination.
For those craving a splash of luxury, the all-inclusive Grand Palace stands tall and proud. Imagine waking up to serene lake views, indulging in world-class amenities, and getting pampered like royalty. It's the kind of place where memories are made. And when it's time for fun, Mackinac doesn't hold back. Dive into exciting carriage tours, treat your taste buds to legendary fudge, and explore an array of activities that both kiddos and grown-ups will adore.
While Mackinac's charm is evergreen, there's something extra special about visiting in the summertime. The streets come alive, events dot the calendar, and the vibe? Pure, infectious joy. Whether you're a history enthusiast, a sweet-toothed traveler, or simply seeking quality family time, Mackinac promises an enchanting escape like no other. So, why wait? Dive into the magic that is Mackinac Island!
For a slightly more in-depth look at Mackinac Island, click here.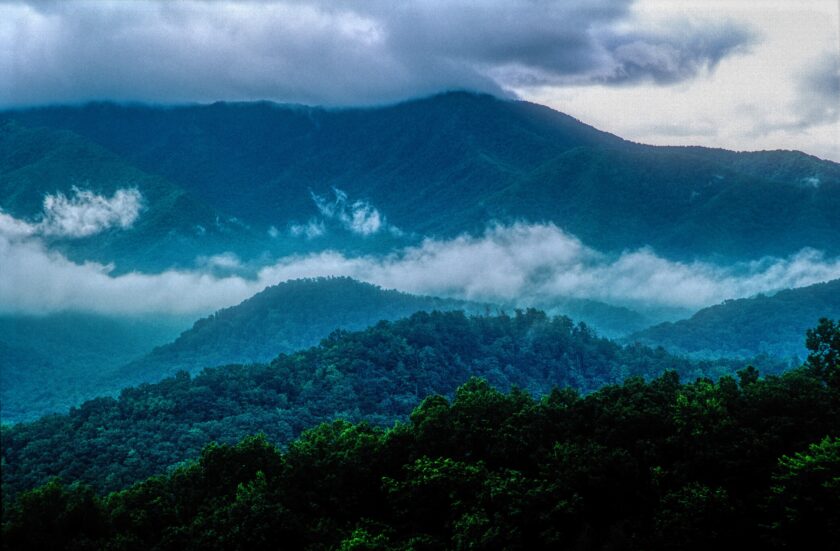 2. Gatlinburg & The Great Smoky Mountains
Okay, adventure-seekers if you've never had the Smokies on your radar, it's high time you put a pin in this destination! There is no one more excited that Gatlinburg is trending top family travel destination in the United States for next year than me. Picture this: the majestic Great Smoky Mountains stretching as far as the eye can see, cloaked in a mystical mist and just waiting for you to explore. The natural beauty here? It's like Mother Nature went all out with her paintbrush, and boy, is it a masterpiece!
Now, Gatlinburg isn't just the gateway to these iconic mountains; it's an adventure hotspot itself. First things first, you have to check out the Ober Gatlinburg Aerial Tramway. Trust me, you'll be soaring high, catching panoramic views that'll make your heart skip a beat. And once you reach the top? Welcome to Ober Mountain Adventure Park – it's like Disneyland for nature lovers. Pro tip: Don't forget your camera; the views are Instagram-gold.
And for those of you with little explorers in tow, between the Ripley's Aquarium wonders and endless hiking trails fit for tiny legs and big imaginations, Gatlinburg is a family vacay dream come true. So, lace up those hiking boots, get that adventure hat on, and let's make some Smoky Mountain memories!
Alright, quick sidebar on the logistics – because, let's face it, no one likes showing up to a party too early or too late. The best time to hit up Gatlinburg and the Smokies? Fall is a total show-stealer with its vibrant foliage, but honestly, spring and summer have their own magic with blooming wildflowers and lively festivals. As for winter, think cozy vibes, snowy peaks, and maybe even some skiing action at Ober Gatlinburg!
For a slightly more in-depth look at Gatlinburg & The Great Smoky Mountains, click here.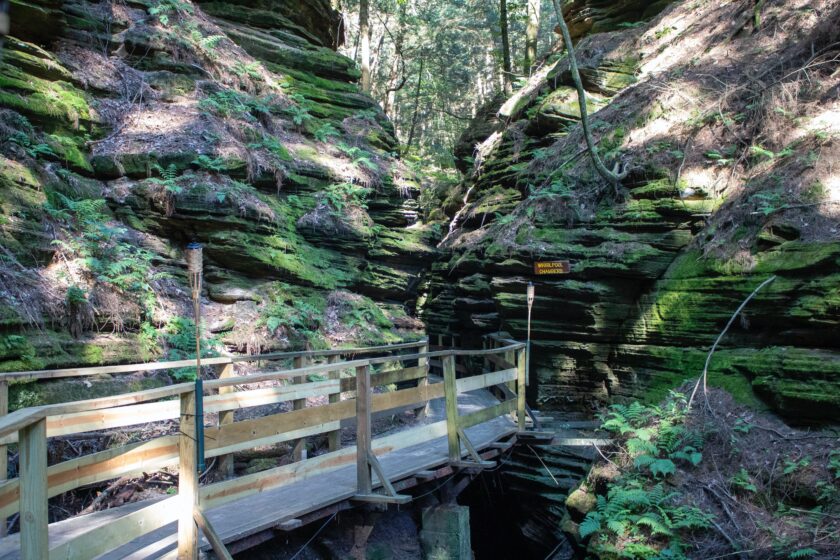 3. Wisconsin Dells: Dive into the Ultimate Water Park Wonderland
Got your swim trunks and inner tubes ready? This top family travel destination checks all the boxes for waterside fun in the sun. Because we're diving headfirst into the splash-tacular world of Wisconsin Dells – proudly wearing its crown as the "Waterpark Capital of the World." If you've got a penchant for slipping down slides, lazing along lazy rivers, or just splashing around with the kiddos, this place? Oh, it's your dream come true.
First things first, when to visit? Summer is the king season here, with water parks bursting with energy and sunshine aplenty. But here's a hot tip: many of the resorts offer indoor water parks that keep the fun going all year round. Yep, even when it's snowing outside!
Now, let's talk must-visits. Noah's Ark? It's not just a biblical tale; it's America's largest waterpark! And then there's Kalahari Resorts, an African-themed paradise boasting both indoor and outdoor water attractions. Not to be outdone, Mt. Olympus Water & Theme Park merges water rides with roller coasters, satisfying both water lovers and adrenaline junkies in one go. And if you want a break from the waves, take a scenic boat tour or explore the delightful themed areas of the town.
For those comfy ZZZs after a tiring day, resorts like Wilderness Hotel & Golf Resort or Great Wolf Lodge are not just places to sleep – these are experiences in themselves, offering themed rooms and additional family fun activities.
So, what makes Wisconsin Dells the perfect family hotspot? It's the unbeatable combo of thrilling rides, themed resorts, natural beauty, and activities that cater to all – from tots to teens to timeless adults. So, grab that sunblock, pack your water wings, and get set to create a splashin' good family vacay album!
For a slightly more in-depth look at Wisconsin Dells, click here.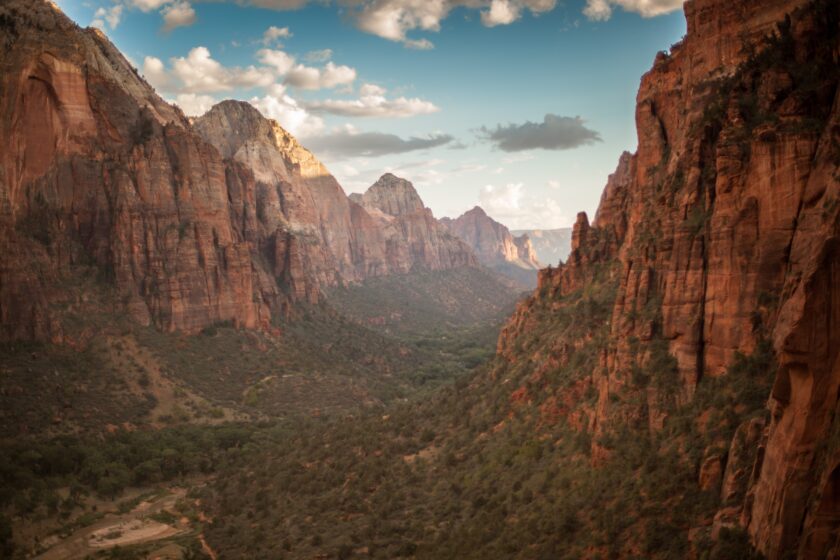 4. Grand Circle Road Trip: Utah's Scenic Marvels
Buckle up, road trippers, this top family travel destination will have the entire fam ready for exploration of beautiful national parks! Ever thought about taking the family on an epic road trip that feels straight out of a blockbuster movie? Say no more! The Grand Circle road trip, starting and wrapping up in the glitz of Las Vegas, is the ultimate American odyssey through Utah's breathtaking landscapes. This is where nature flexes its muscles, showcasing red rock canyons, arches that defy gravity, and vistas that go on forever.
Kick things off in Las Vegas – and no, it's not just about the casinos. Think dazzling shows, epic shopping, and yes, perhaps a bit of slot-machine fun (for adults, of course!). Once you're on the road, the landscapes change dramatically, and you're in for some jaw-dropping scenery. Places like Zion National Park, Bryce Canyon, and Arches offer more than just postcard-perfect views; they're playgrounds for hiking, picnicking, and good old family fun.
But where to rest those wandering feet? The route is dotted with family-friendly accommodations. From charming lodges nestled in the heart of the parks, like Zion Lodge, to quaint motels in towns like Moab, there's a cozy spot for every family and budget. Best time to embark on this adventure? Spring and fall are golden! They offer pleasant temperatures, fewer crowds, and nature in its prime.
Here's the deal: the Grand Circle isn't just a road trip; it's a journey through time. With every turn, you're met with landscapes sculpted over millions of years, and the sheer beauty and magnitude of it all? Humbling. So, pack those snacks, curate that perfect road trip playlist, and let's make some memories that'll have you reminiscing for years. Onward, to the adventure of a lifetime!
For a slightly more in-depth look at Grand Circle Road Trip, click here.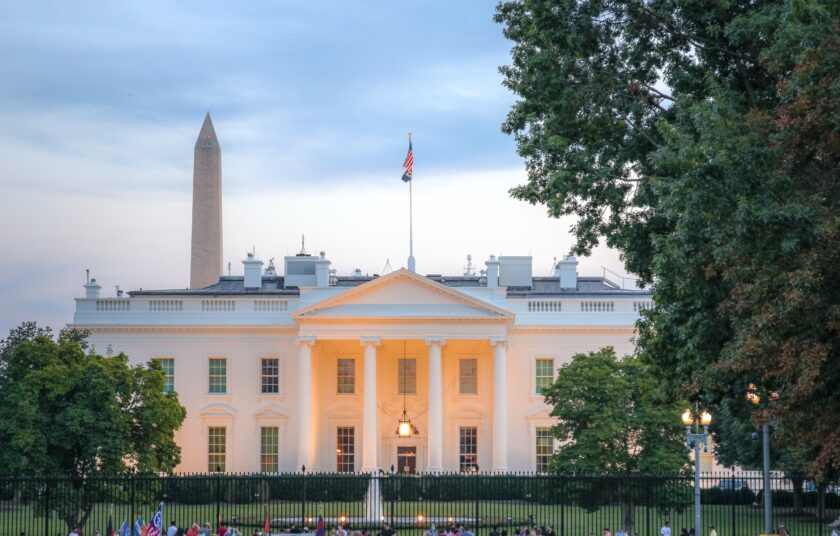 5. The National Mall, Washington, D.C.: A Family Journey Through Time
I'm rounding out my Top 5 Family Travel Destinations in the United States for 2024 with a destination for history buffs and adventure clans! Ever wished to teleport through time, witnessing the great tales of valor, vision, and victory with your family? Here's your golden ticket: The National Mall in Washington, D.C. And let me tell you, visiting in autumn is like stepping into a historical movie set with nature's golden touch. The colorful foliage, the crisp air, and the backdrop of iconic monuments? It's magic on a whole new level!
Now, when to go? While D.C. is a year-round marvel, there's something undeniably enchanting about autumn. Imagine strolling by the Reflecting Pool with fall hues painting the sky or having a picnic by the Smithsonian Castle with a carpet of golden leaves underfoot. The cooler temps mean comfy explorations without the summer sizzle.
Stay options? Oh, D.C.'s got you! Whether it's the luxe vibes of The Hay-Adams with its epic White House views or family-friendly options like The Hamilton Hotel, you're spoilt for choice. And for budget travelers? Plenty of quaint B&Bs are sprinkled throughout the city's charming neighborhoods. As for things to do, where do I even start? The Lincoln Memorial, the Smithsonian Museums (Air and Space is a kiddo fave!), the U.S. Capitol – it's a buffet of history and culture. And guess what? Many attractions are absolutely free!
So, why is the National Mall a family fave? It's the blend of learning and leisure, history and fun, and the sheer vibe of being in a place where so many significant events have unfolded. Whether you're tracing Martin Luther King Jr.'s steps, gazing up at the Washington Monument, or simply enjoying a lazy afternoon by the Capitol Reflecting Pool, this place is an educational playground for kids and adults alike. Pack those bags, and let's make some monumental memories!
For a slightly more in-depth look at Washington, D.C., click here.
Additional Tips and Resources
Before you and the fam jet off, here's a sprinkle of expert wisdom for ya!
Early Bird Gets the Worm: Popular destinations can get booked out quickly, especially in peak seasons and in the age of influencer promotion. Be that savvy traveler and book accommodations and attractions in advance before these destinations got from trending to the next hot spot.
Tech to the Rescue: There are some nifty travel apps out there. Think apps for road trips, best food stops, local guides, and even stargazing. A personal fave? 'Roadtrippers' – it helps you plan out those pit stops and hidden gems ahead of time.
Stay Sustainable: Let's leave these beautiful spots just as gorgeous as we found them, if not better. Carry reusable water bottles, avoid single-use plastics, and respect local guidelines. The Earth will thank you!
Local Insights: While big attractions are fab, sometimes it's the local diners, the quaint bookshops, or the hidden parks that steal the show and create the best memories. Strike up a convo with locals or visit community websites to discover off-the-beaten-path wonders.
Safety First, Always: Whether it's adhering to safety guidelines in water parks, hiking trails, or bustling cities, keeping your family safe is paramount. A simple first-aid kit, regular hydration, and some good old common sense go a long way.
Need more info? Dive into travel forums, check out blogs (shameless plug: check out my other articles!), and tap into local tourism websites. The world is your oyster, and the pearls? They're waiting to be discovered. Safe travels and see you on the road!
Conclusion
From the enchanting shores of Mackinac Island to the star-studded Las Vegas starting point of the Grand Circle, we've traipsed across some of the best spots the U.S. has to offer in 2024. If there's one thing I've learned as a travel aficionado, it's that adventures are best shared. And what better crew to share them with than your family? The giggles, the "oohs" and "aahs", the occasional squabble over the last snack – these are the moments that turn into cherished memories.
Whether you're aiming to educate the kiddos (Hello, D.C. and Boston!), splash around in waterpark utopia (I see you, Wisconsin Dells), or simply marvel at nature's artistry (Utah, you beauty!), our top 5 picks have got something for everyone. And remember, the destinations are just the beginning. The real magic? It's in the journey, the shared experiences, and the stories you'll tell for years to come. Here's to the open road, to exploration, and to creating family tales of adventure in 2024!
If you enjoyed this blog post, please consider leaving a like and comment. It really helps other families find this information also. And I try to post frequently on topics of family travel, travel hacking, and local guides so subscribe and follow me on social media.