UPDATED: Check out the 2019 edition of this post: Click Here!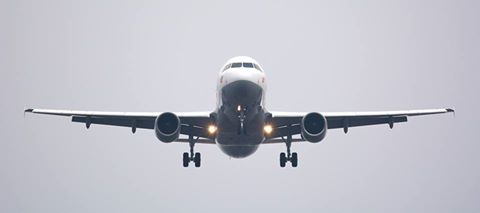 SO you are thinking about booking your next adventure on Black Friday or Cyber Monday. Great idea! You can score some awesome deals. Before you take advantage of these deals, here are my recommendations.
1. Always read the fine print. Some deals may have restrictions or exclusions.
2. When it looks unbelievable, it probably is! I have seen some eye popping deals such as half off discounts, etc. Most of the time, these are for very expensive full fare tickets!
3. The sales will likely feature airfare to destinations during the weak periods or low seasons. Do your research on that destination and time period! Example: If you are not willing to visit Chiang Mai, Thailand during the infamous monsoon season, know that the rains start in June and end in late October.
4. If you plan to take advantage of sales that will feature all-in-one vacation packages, I suggest researching in advance the package prices to know for sure you are getting a deal.
5. If taking advantage of budget airline deals, do not forget to add in all the additional airline fees. You may score that $100 flight to Europe but does that include a checked bag? Some budget airlines charge for carry-on's and checked bags, almost all do not include anything free while in the air such as drinks or meals.
The Deals
With those recommendations out of the way, here are the deals I have found for 2018. These will change. This list is not all inclusive and there will be deals I missed. Just make sure you are being a travel ninja and checking all the resources daily and as frequently as possible!
Last updated: 11/21/18 @ 10:24AM
Skyscanner.com
DEAL: Skyscanner.com is one of my favorite travel research / deal finding websites. They have a Black Friday 2018 and Cyber Monday 2018 page dedicated to tracking the best deals! Take advantage of this resource!
BLACK FRIDAY 2018: https://www.skyscanner.com/tips-and-inspiration/the-top-destinations-for-black-friday-flight-deals
CYBER MONDAY 2018: https://www.skyscanner.com/tips-and-inspiration/cyber-monday-flight-deals

DELTA AIRLINES
DEAL: Delta will post special fares and frequent flyer offers from U.S. Cities to destinations in Europe and Australia. If you are a frequent flyer, you can score round trip economy airfare to Europe for 36,000 miles. It will cost 70,000 miles for round trip economy to Australia.
SALE DATES: Now through 11-25-18.
WEBSITE: https://www.delta.com/content/www/en_US/shop/deals-and-offers/north-america/black-friday-flight-deals.html
SOUTHWEST AIRLINES
DEAL: Southwest Airlines is offering $250 off domestic vacation packages. If you are looking to book a ready made vacation package, then this is a good deal for you.

SALE DATES: Now through 12-3-18.
WEBSITE: https://www.southwestvacations.com/deals/
WOW Air
DEAL: WOW Air is hosting a 'Purple Friday' which will feature $69 one-way flights from Chicago, St. Louis, Pittsburgh, Boston and Los Angeles to Iceland. This sale will also feature $99 one way flights from the same cities to Amsterdam, Brussels, Dublin and London. For Cyber Monday, the sale will be much more broad. This sale will feature a 40% off to all destinations if you join the WOW loyalty club in advance. Use the promo code WOWCYBERMONDAY.

SALE DATES: 11-20 through 11-25-18 for Purple Friday and 11-26 through 11-28-18 for Cyber Monday.
WEBSITE: https://wowair.us/